Croatia
Kaytiz Netzer visits three sites in  Crotatia.
Croatia sits at the crossroads of Europe with a long Adratic coastline is famous throughout Europe for it's stunning beauty.  There is a long Jewish history here along with an opportunity to explore the lasting effects of the Balkans conflict.
We also get to use the beaches and national parks that have made Croatia the tourist destination of choice of thousands across Europe every year.
netzer.org/wp-content/uploads/2015/12/Croatian-park.jpg">

Spilt
We are going to be visiting the beautiful coastal resort of Spilt looking at the history of Medieval Jewry and the Sephadi communities.
Its history reaches back to the early 4th Roman emperor Diocletian, when it would appear that Jews were present and stretches forward in time through its life under Venetian rule and into the modern world. Few sites remains, albeit they include remarkable inscriptions at the heart of Diocletian's palace, a well preserved cemetery opened in 1573 whose Chevre Kadisha building is currently a successful café and a functioning and active Jewish community.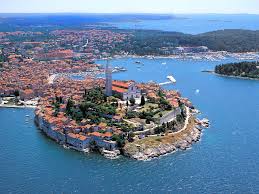 This is also were we are going to be spending Shabbat. Shabbat is an important point during LJY and RSY events it is a time for rest and relaxation and spiritual as well as physical recharging.
In Spilt we will be joining some of the Jewish community for Shabbat and taking a break while still exploring the key educational themes.
Zargerb
We are going to stopping at Zargerb, the capital of Croatia. This is one of the key sites of the medieval Jewish community but also an important site during the Balkland wars of the 1990s. While staying in Zargerb we will also be looking at the effects of World War two on Croatia and examining the question of the holocaust on the Jewish community of the Balkans.