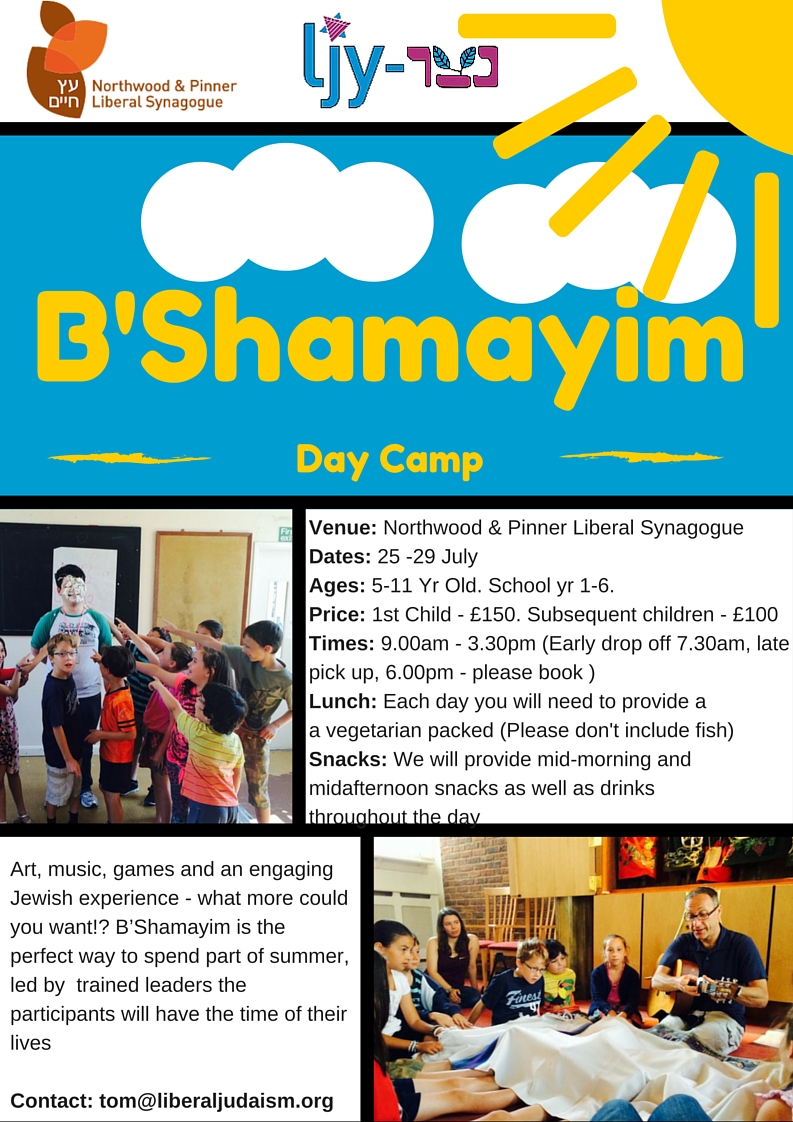 Download the B'Shamayim Info pack here!
Run for the first time in 2014 in conjunction with NPLS, B'shamayim sees LJY-Netzer engage with more young people than ever before.  This LJY-Netzer's only event were we specifically cater for school years 1-2, with B'Shamayim's age range of school years 1-6.
Traditionally taking place in the first week of the summer holidays B'shamayim is the perfect place to get a taste of LJY-Netzer in a non-residential setting. It has all the fun, laughter and friendships of normal LJY-Netzer events but without the over night stays!
Get in touch with tom@liberaljudaism.org for more information!
Get your early bird discount now by going to ljy-netzer.org/application
[2jslideshow id="4090″]