APPLICATIONS ARE NOW CLOSED for Israel TOUR 2017!
Watch this space for all the latest Israel Tour news!
To find out about the 2018 Israel Tour sign up for email updates. Sign up Here
Dates: 17 July – 8 August 2017 *subject to change
Israel Tour Information Evening: Click Here
Israel Tour Taster Day 2017: Click here
Sign up below by emailing h.stephenson@liberaljudaism.org and to receive all the latest news.
Israel Tour is so much than a holiday, it's an inspirational month in Israel, exploring the land from top to bottom. You gain friends that will last a lifetime as well as pray, play and learn. You spend the month building an ideological community and really finding out what it means to be part LJY-Netzer.
Whether or not you've been to Israel before, Tour is the perfect opportunity to discover a fascinating country. Whether this is your first or fifteenth LJY-Netzer event, you will be welcomed with open arms. Not only will you discover more about yourself and bond as a group, you will have the opportunity to develop your leadership skills and meet loads of new people. Generations of sixteen year olds across the UK have gone on Israel Tour and said it was the most amazing summer of their lives… so don't miss out!
netzer.org/wp-content/uploads/2016/11/IMG_0272.jpg">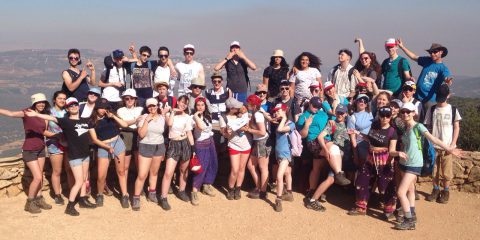 LJY-Netzer Israel Tour is an incredible journey and an experience you will remember for the rest of your life.
Bursaries: Extensive financial assistance is available. Please email Becca (becca@liberaljudaism.org) for more information.