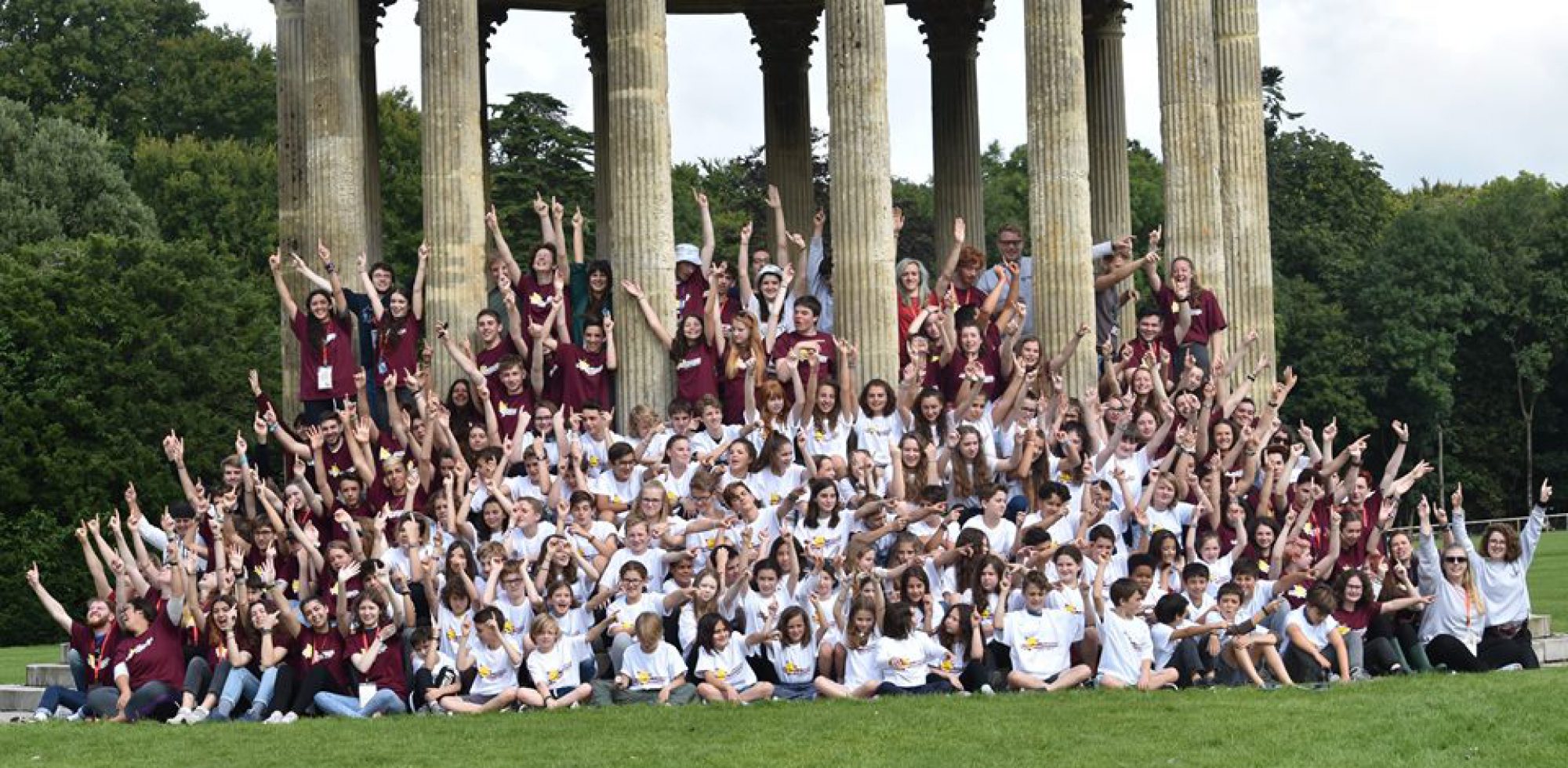 Machaneh Kadimah is LJY-Netzer's biggest event of the year. we bring together hundreds of young Liberal Jews from all over the country. Aged between 8 and 15 years old they have the Liberal Jewish experience of their lives! Two weeks of magical, creative, fun and engaging activities – Machaneh Kadimah is the place to be this summer.
Kadimah 2018 is going to be running 13-26th August 2018  in the beautiful grounds of a private school in Wiltshire. We have full access to the expansive grounds sports facilities and a brilliant swimming pool. The event is led by fully trained young Tzevet with experience in youth work from a number of settings.  Coaches will leave on from South and North London.
Cost: TBC (will be released soon as part of registration).
For more information:
Ananim (School Years 3-4) & Plagim (Years 5-6) – Contact Hannah at h.stephenson@liberaljudaism.org or 020 7631 9825
Nechalim (School Years 7-8) – Contact Simon at s.lovick@liberaljudaism.org or 020 7631 9827
Yamim (Year 9) & Chalutzim (Year 10) – Contact Ellie at e.lawson@liberaljudaism.org or 020 7631 9823
Check out the camp video!
Machaneh Kadimah is an  amazing inclusive environment where all participants can flourish, make friends and have fun. We run sessions ranging from swimming to singing, drama to den-building, discussions about Israel to debates about Jewish identity, friendship bracelet-making to football and dodgeball to discos. There is never a dull moment on Machaneh Kadimah!
The site has beautiful grounds, it boasts rolling fields, fantastic sport facilities, indoor swimming pool & a fully-equipped art room.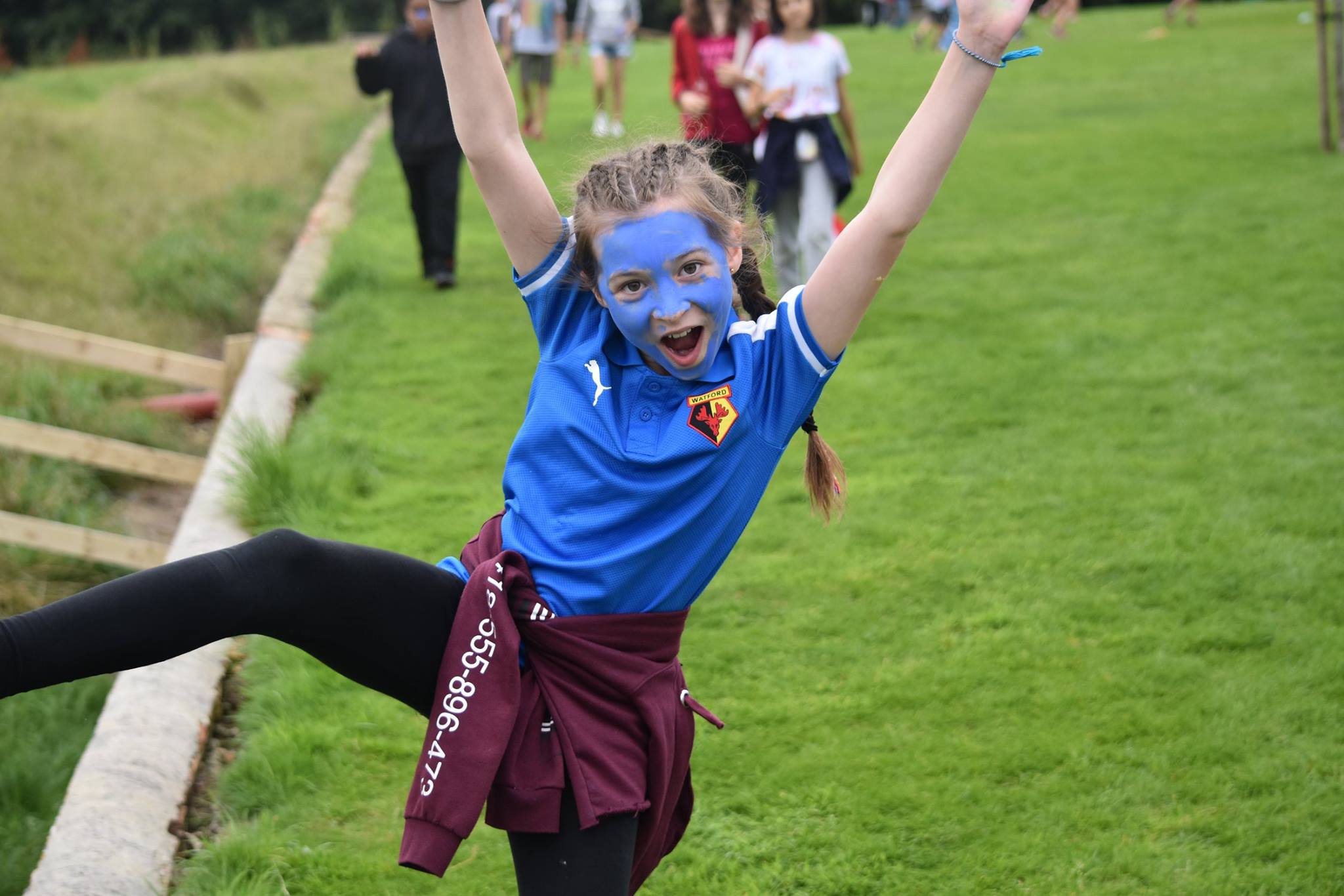 Machaneh Kadimah is staffed by a team of enthusiastic, dedicated and experienced madrichim (leaders). All our leaders are fully trained and DBS checked. These are the talented young people who plan and deliver two weeks' worth of magnificently creative activities, and all are LJY-Netzer members who want to give to the class of 2015 what they experienced when they were on Kadimah as participants.
We also have leaders who specialise in sport, music & art.
Overseeing the whole camp is the LJY-Netzer movement work team. They are fully trained professionals employed by Liberal Judaism, all of whom have worked extensively with young people and have led multiple Kadimahs as well as other LJY-Netzer programmes.
We also have on site a medic, a welfare office and Becca Fetterman, who is the Director or Youth.

Generations have been to many years of Kadimah and come out the other side as positive, socially-conscious, happy young people with memories that last a lifetime. Ask anyone who's been on Kadimah what they thought and you'll get the same response: "It was the best two weeks of their year!"
As with all LJY-Netzer events, money should not be the deciding factor on a child's attendance. Please visit our financial assistance page or e-mail Becca Fetterman,  r.fetterman@liberaljudaism.org
 Sign up now coming soon!
We hope to see you there!