Shnat Netzer is a unique eight month leadership training program for young adults in Israel that develops the skills and knowledge necessary for them to become madrichim (leaders) within the Jewish community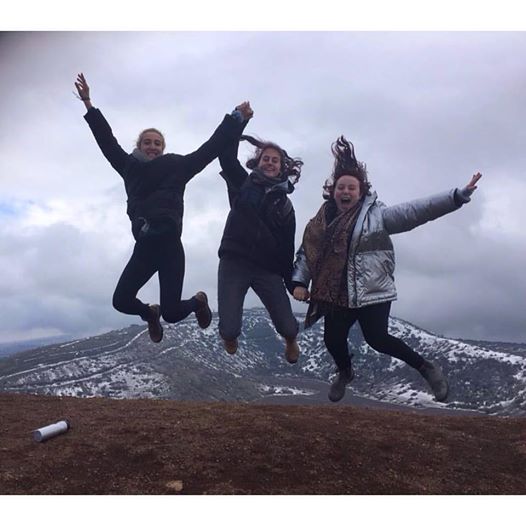 It facilitates personal development, offers opportunities to study Jewish and Zionist ideals and provides a structured environment for learning about and experiencing Netzer's principles.
Shnat Netzer is an exciting, challenging and stimulating way to spend a long period of time in Israel and to be part of a communal way of life. Shnat Netzer will broaden your horizons and offer opportunities to discover yourself, what it means to be Jewish and Israel from a progressive perspective. Shnaties will be able to form life-long friendships both with your peers within the Shnat Netzer group and with other Jews from around the world whom you will meet throughout the year. If you have been involved with a Netzer branch or if you have grown up in a Reform/ Progressive Jewish community and you are wondering where to go from here, this is the natural way to continue that involvement. It's a chance to acquire a whole new range of skills and abilities and many wonderful memories.
Kibbutz Lotan: 5th October-13th January 
Founded in the 1980s by a mainly American group, Kibbutz Lotan was one of the first progressive kibbutzim. It has long been distinguished by its focus on ecological issues and now hosts a centre for creative ecology. It is also a regular feature on LJY-Netzer Israel Tours. The Lotan experience has long been an option that is very popular among LJY-Nichs on Shnat-Netzer, many people form a deep connection to the kibbutz and return during their chofesh (breaks) and visit over the weekend.
The programme involves working on it the Kibbutz and also learning about the Reform Zionist ideology behind it.
Internship Period: 14 January- 24th February 
A new element of the Shnat programme for 5778. This is a chance to live in either Jerusalem, or Tel Aviv and complete an internship in a field of interest to you. In addition to being a spiritual homeland to the Jewish people, Israel holds great opportunity. This is a chance to get some useful work experience and get a taste of what it is like to live and work in Israel.   You can specify you interests during the application process to try to get a placement appropriate for you
Etgar 25 February- 9th June
A Jerusalem based holistic program as it expects you to take what you have studied, examine it, and decide how you choose to implement it into your individual lives and into your community. Etgar literally means challenge. The Mechinat Etgar program is specifically tailored and built for Netzer Shnattim. The program is put together and run by our dedicated Netzer Olami staff- made up of Native Israelis, and Netzer graduates who have come to live in Israel when possible. It is about living in a community
We are also hoping to be offering an option to do the cross communal educational  project Machon running over the same period. The details are still to be confirmed,
Please find the full Etgar pack from last years programme here
There will also before leaving a Shnat information seminar which will go though some key group building skills and provide a full induction to all the information you need to know before shnat starts. This will be run by the movement workers with help from returning shnaties on 27-28th September 2017 
Shnat Netzer is totally epic and changes people's lives! For more information speak to s.lovick@liberaljudaism.org