Shnat Netzer is a unique eight month leadership training program for young adults in Israel that develops the skills and knowledge necessary for them to become madrichim (leaders) within the Jewish community
It facilitates personal development, offers opportunities to study Jewish and Zionist ideals and provides a structured environment for learning about and experiencing Netzer's principles.
Shnat Netzer is an exciting, challenging and stimulating way to spend a long period of time in Israel and to be part of a communal way of life. Shnat Netzer will broaden your horizons and offer opportunities to discover yourself, what it means to be Jewish and Israel from a progressive perspective. Shnaties will be able to form life-long friendships both with your peers within the Shnat Netzer group and with other Jews from around the world whom you will meet throughout the year. If you have been involved with a Netzer branch or if you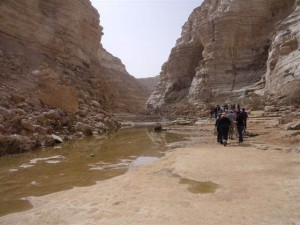 have grown up in a Reform/ Progressive Jewish community and you are wondering where to go from here, this is the natural way to continue that involvement. It's a chance to acquire a whole new range of skills and abilities and many wonderful memories.
The Shnat program has three main components: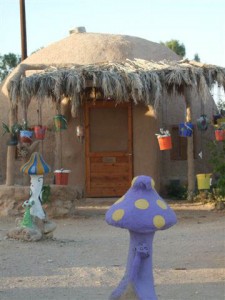 The first month is the 'Group Experience' spent living in 'Mud Domes' on Kibbutz Lotan, a Reform Zionist Kibbutz in the southern Negev. Over the month there will be team building activities, education on ecology and sustainable living, basic Hebrew lessons and gentle 'acclimatisation' into Israeli society.
For the second component, Shnaties are given the option of continuing on Kibbutz as a regular volunteer, doing jobs like milking goats or working in the kitchen, or going north to Karmiel to work in the community. Both provide a chance for Shnaties to live independently and to engage in Israeli culture whilst giving something back.
The final part is also a choice between two educational programs. One is the Machon, a cross-communal leadership program with a strong educational focus. Participents sleep in dorms and the accommodation is catered. The Machon, founded in 1946, is a well established institution run by some of the most prestigious Jewish leaders in Israel. The other option is Etgar. Also a leadership program but participants live in a flat and there is a
stronger focus on volunteering and independence.
Both options are based in Jerusalem and have regular trips around the country.
Throughout the year there are also a number of seminars in both the furthest north and the furthest south of Israel.
Shnat Netzer is totally epic and changes people's lives! For more information speak to Tom@liberaljudaism.org