27th-30th December 2017
YHA London Lee Valley
LJY-Netzer's most exciting, empowering, and democratic decision-making event is back with a BANG! In a brand new revamp/rejuvenation/reinvigoration, Veidah is coming to you in a way you've never seen before.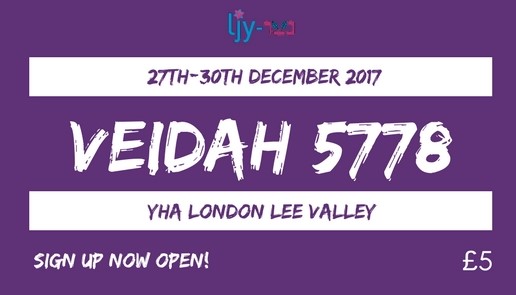 Veidah is the 4 day decision making event for LJY-Netzer's older members. It is an opportunity to propose, discuss, and pass motions about LJY-Netzer's ideology, as well as learn more about the ideological decisions we have made in the past. It would not, of course, be an LJY event without some kef thrown in there.
Veidah is for all members of Galim (Years 11-13) and Bogrim (Students/post-school).
LOCATION: YHA London Lee Valley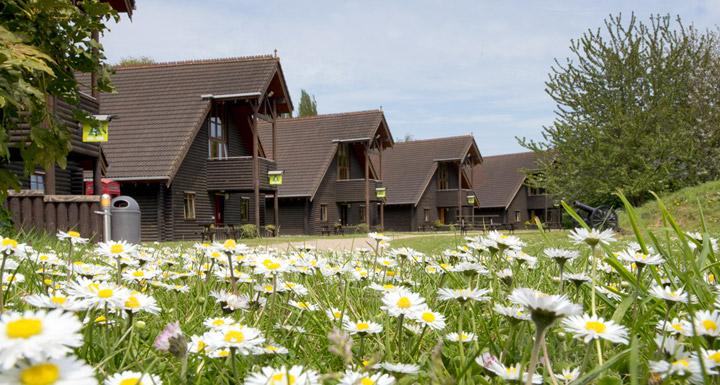 Set in the picturesque Lee Valley nature park, and only a 30 minute train journey from London, Veidah this year is lucky enough to be hosted at the YHA London Lee Valley. The natural surroundings are filled by the beautiful Scandinavian-style lodges in which we will be sleeping (in beds!), the perfect environment for a late-night asepha or an ideological discussion. Fingers crossed for snow… 
To make Veidah truly accessible for all LJY-Netzer members, we have set the price at only a Fiver! The price of five McFlurries, or 1 and two-thirds of a Sainsbury's meal deal. Bargain!
The youth hostel is a short walk away from Cheshunt station, which is a 30 minutes train from London Liverpool Street. LJY-Netzer will be refunding all travel – see our travel expenses form on our website. Please book your travel up to two weeks in advance, on a 16-25 Railcard, in order for us to refund it.
SIGN UP OPEN NOW!
For more information, contact Simon at s.lovick@liberaljudaism.org or on 020 7631 9827.