Veidah 5777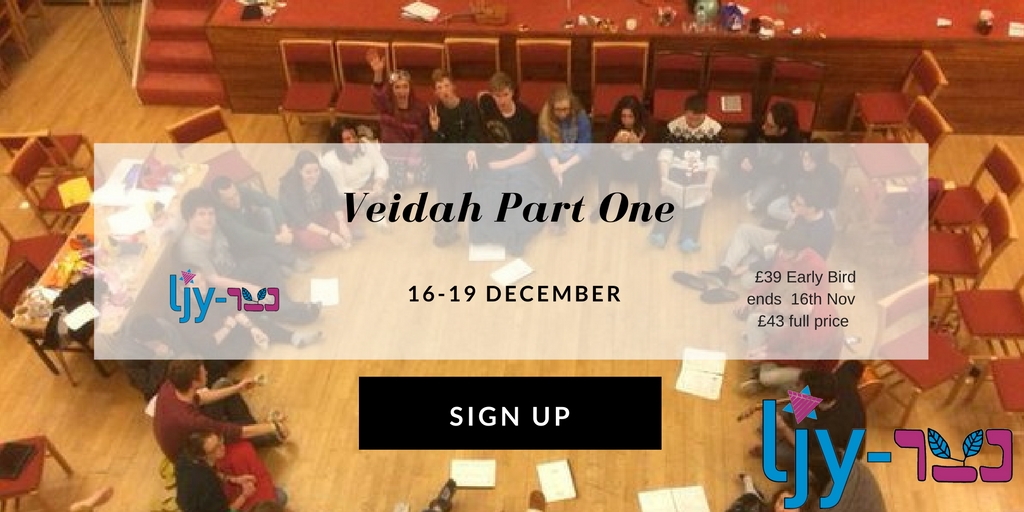 Vediah 5777 is this exciting for the first time  being spilt into two parts. To allow for people to attend and greater access and accountability throughout the year.
Vediah part 1 Will be held at NPLS this year from the 16-18th December 2016,
Vediah part two Will be held at a London Location from the 25-26th March.
To Book for both part one and two go to: http://www.ljy-netzer.org/application
Early-bird Pricing ends 17th November  Price £39.
WHAT'S VEIDAH?
Veidah is LJY-Netzer's decision-making event. Ultimate power for deciding what the movement believes and how it acts belongs to Veidah. Through democratic discussion and deliberation, we all collectively decide how our movement is run. If you care about LJY-Netzer, and want it to keep growing andimproving, come to Veidah.
Veidah is open to anyone in the Galim and Bogrim age groups—school years 11 and above. Everyone has the same voice and the same vote. This year, the rashim of the
event will be from Galim—to emphasize how much we value the contributions of everyone aged 15 and above.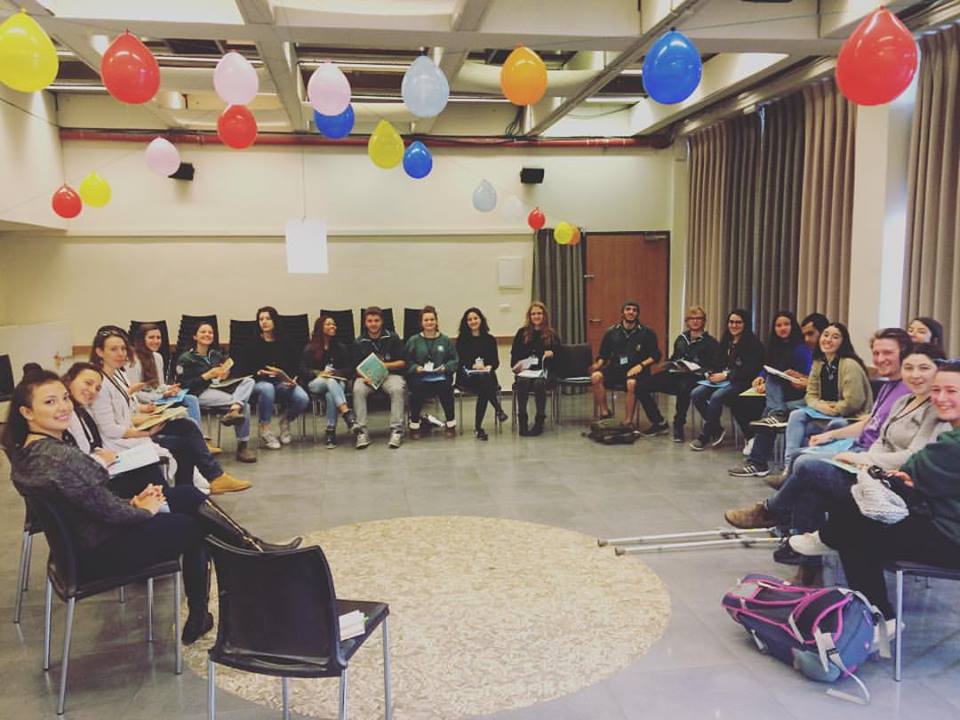 If you would like to submit a motion to be discussed and voted upon on veidah please download the motion form, which includes instructions on how to fill out, from our downloads page (see resources menu) and return via post or email.And it isn't all hardcore talking and voting. There'll be all your usual LJY-Netzer favorites—games, Shabbat, late night chats, communal meals, intelligent discussion and mindless silliness, all in the name of progress!
For more information please contact s.alston@liberaljudaism.org
Pased motions at vediah 57776
Start time: Friday 16th 6pm
End time: Monday 20th 2pm
£39 +(£3 optional charity donation) Early Bird Price